I've been coming across the word "discipline" a lot lately. Discipline isn't necessarily a bad word. However, whenever I see the word, I cringe. I guess it's because the word connotes rigidity or restriction for me.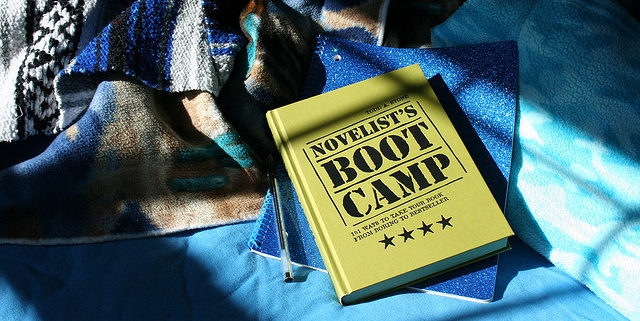 When I think of the word discipline, I see a soldier in boot camp, a runner training for a marathon or a swimmer preparing for a competition. I appreciate those who are in the military or training for the Olympics. I know it takes a lot of discipline, hard work and sacrifice to be able to win or succeed.
I honestly couldn't see myself getting up at the crack of dawn to practice. Which reminds me of Jeff Goins' 15 day writing challenge I participated in recently. One of the challenges was to wake up at 5:00am and write for two hours. So, you can imagine how well I did. I was already having trouble getting up early to read my bible.
My struggle lead me to read an excellent book on the subject called Passages by Brian Hardin. In this book, Brian Hardin explains the necessity of reading the bible every day. His challenge is if we read the bible every day for one year, we will change from the inside out. This book inspired me to be disciplined in reading my bible every day.
I looked up the word "discipline" in the dictionary to get a better understanding.
Discipline:
"an activity, exercise, or a regimen that develops or improves a skill; training." (dictionary.com)
I confess, I lack discipline and I realize discipline is necessary if I am going to succeed at writing or reading my bible. I believe the Lord is using people like Jeff Goins, Brian Hardin and Charles Specht to have me focus and work on this area.
God desires for us to grow and discipline is the only vehicle by which we can achieve results.
Question: Do you also struggle with discipline in your life? Please use the comments section below to explain.
* Image credit: Elen Tel'lthil (Creative Commons)