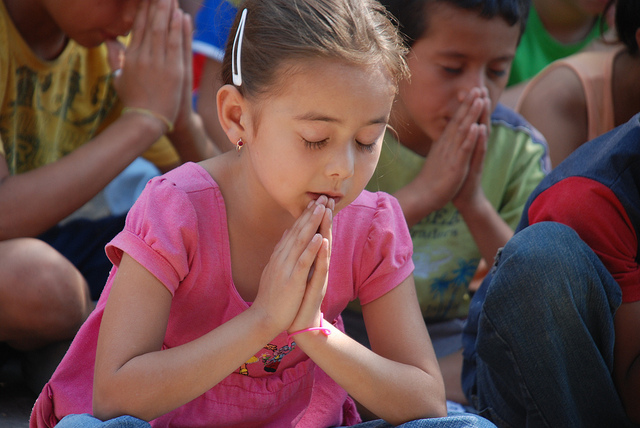 Which of these two messages do you tend to listen to when it comes to being the writer God has called you to be? Which one provides true words of encouragement?
Dear writer,
I wanted to take this opportunity to once again remind you about your lack of literary talent, skill, and that no one reads your blog. You really should give up and find something more productive to do with you time. Maybe you could try quilting. Or collecting pens. Either of those occupations would do the world more good than whatever it is you've been typing.
People are laughing at you when they read what you've written. You should be embarrassed. Your writing style is sophomoric and your creativity is best-matched in a pre-school setting. If you want to keep wasting your time then—by all means—feel free to keep on keeping on. Just remember that no one else is wasting their time reading your stuff. 
In closing, do us all a favor and cancel your blog account, forget about that memoir you've been thinking about writing, and no one cares about the manifesto you're peddling. You're nothing, and little will change in the future. Just saying…
Forever your adversary,
The Devil
"Be of sober spirit, be on the alert. Your adversary, the devil, prowls around like a roaring lion, seeking someone to devour" (1 Peter 5:8).
Dear beloved,
Allow my words of encouragement to rejuvenate your soul and remind you of the importance of your writing ministry.
You were created in the very image of God. Michael the archangel and Gabriel my messenger cannot claim that marvelous privilege. But you were made with perfection in mind. I have plans for you; plans that you would not believe even if someone were to tell them to you.
I am so very proud of you! Keep up the good work. There is an abundance of fruit being harvested—at this very moment—because of your writing ministry. People are being encouraged beyond your wildest imagination. If you could only see what I'm about to do with what you have already written. That article you wrote last month, for example, is going to be used to bless a little girl on the other side of the planet who has been wondering why she exists. You will never meet her in this life, but just wait until you get to glory.
Keep in mind, my beloved, that I have gifted you like no one else. You are as unique as the prints on your hands. You are marvelous in my eyes. I will forever keep you, sustain you, encourage you, and provide you with the right words to pen when they are needed most. Just keep writing!
The message you are telling people is what needs to be written. I have placed you where you are at for this very purpose. Don't ever forget that. I love you more than you know. And I'm so very proud of you!
Forever your Advocate,
Jesus Christ the righteous
Just as I have been with Moses, I will be with you; I will not fail you or forsake you. Be strong and courageous, for you shall give this people possession of the land which I swore to their fathers to give them. Only be strong and very courageous; be careful to do according to all the law which Moses My servant commanded you; do not turn from it to the right or to the left, so that you may have success wherever you go. This book of the law shall not depart from your mouth, but you shall meditate on it day and night, so that you may be careful to do according to all that is written in it; for then you will make your way prosperous, and then you will have success. Have I not commanded you? Be strong and courageous! Do not tremble or be dismayed, for the Lord your God is with you wherever you go" (Joshua 1:5-9).
QUESTION: When it comes to penning words of encouragement, why do we so often listen to the echo of that first message, rather than the truth of the second one?
Click here to leave your comment below.
* Image credit: caddy_corner (Creative Commons)