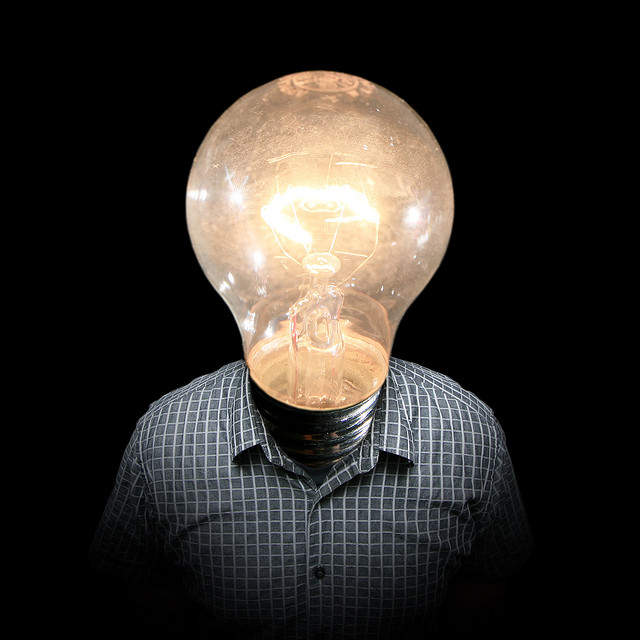 We all write for a reason.
Whether it's to make a living or to get your thoughts on paper, you have a purpose for putting words on paper.
Have you ever thought about that purpose?

Do you know why it is you happen to be a Christian writer, specifically?
I'm willing to bet it's for the same reason as me.
I'm a blogger. A Christian blogger, to be exact. But that wasn't always the case.
Early on, I wrote articles in a journalistic sense, delving into interesting current topics. Something just didn't connect though.
I had just learned writing was a passion that combined my spiritual gifts of teaching, knowledge and discernment, and I couldn't help but think I was wasting those gifts by writing this way.
So, in my enormous spiritual wisdom, I ignored those thoughts and feelings. I kept blogging about things no one really cared about (not even myself if I'm being honest) and moaning no one was reading my stuff.
Then one day it hit me. Hard.
Why We Are Christian Writers
I was praying and reflecting over what I was supposed to do with my new found gifts and it brought me to a point of spiritual clarity with God. My thoughts solidified into a concise statement which guides my writing to this day. It was this:
If I was going to write, I couldn't justify writing about anything other than Christ.
That was it. Plain and simple.
I'm not a Christian writer because it's a niche that no one's found. It's not.
I'm not a Christian writer because it helps me keep a comfortable existence. It doesn't.
I'm a Christian writer for one reason:
I have to be.
I realize that may not be everyone's take, but I'd be willing to bet you had a similar experience. Shortly after that epiphany, my wonderful, wonderful journey into blogging began.
"Honey! I'm going to start a blog and it's going to be called A Parched Soul!" I blurted out one morning to my wife.
It was overwhelmingly obvious to me that this was to be my road. The name and the purpose were clear, though I had no idea what to do next.
So I started writing.
And I have been ever since.
Question: Why are you a Christian writer? Why are we Christian writers? Click here to leave a comment.
* Image credit: Cayusa (Creative Commons)