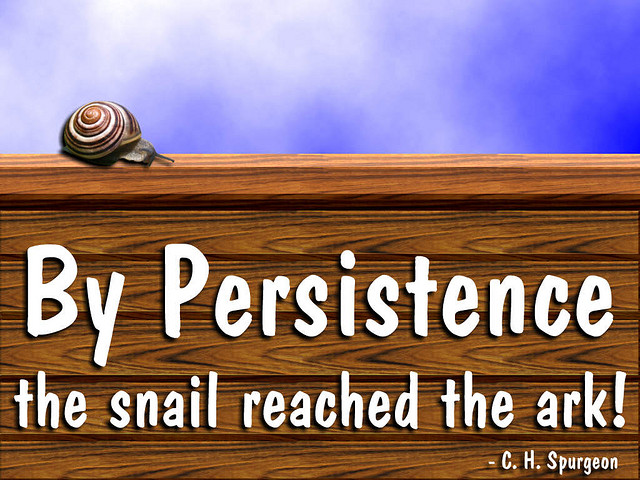 I have been thinking about what it takes to be a writer. I have come up with the five P's:
Practice, Persistence, Perseverance, Patience and Prayer.
Practice
We can't become better writers unless we practice. We have to dedicate and spend time each day to writing practice. Some people get up an hour earlier while others stay up late. You will need to choose a time which will ultimately work best with your schedule and lifestyle.
Persistence
If we want to get ahead in our writing, we need to be persistent. We have to develop a habit of writing and stick with it. This means, we will have to deny our flesh, sit in a chair and just do it. We can't wait until we are inspired to write, we just need to show up.
Perseverance
In order to succeed in writing, we must persevere. Things will inevitably come up in life which will interrupt our writing. We mustn't lose hope or give up when life gets in the way. We just need to persevere and try again tomorrow.
Patience
One thing we really need as writers is patience. Everything takes time in life. Nothing happens in a hurry.
It's like a gardener planting seeds. At first, the gardener doesn't see the fruit of his labor, but soon between the sun and water, the seed shoots up from the ground and sprouts. As time goes on, the sprout becomes a plant which then produces fruit.
It is the same with writing. Writing is a process and takes time to develop. We must be patient as we continue to write.
Prayer
Last, but not least, we need to ask God for guidance through prayer. God blessed us with the gift of writing. We need to be sensitive to His Spirit and what He puts on our hearts to write.
We must pray for God's divine guidance and direction as we continue to write for Him. Without Him, we can do nothing (John 15:5). We have to make sure we spend time in His presence and listen as He leads us in the ministry of writing.
Question: Which of the five P's do you think you need work on? Do you have what it takes to be a writer? Please share in the comment section below.
* Image credit: dtcchc (Creative Commons)