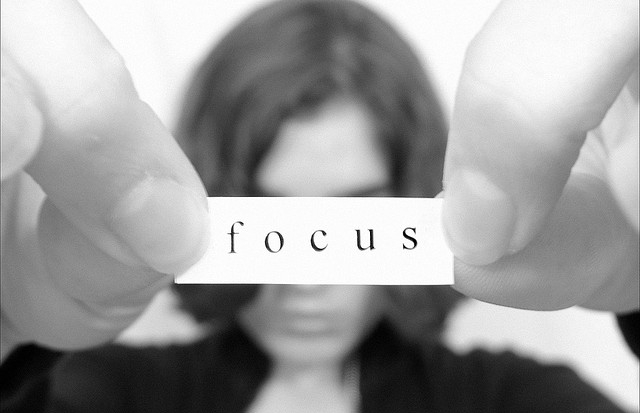 My blog covers the topic of content creation, and I focus a lot on creating good quality content. At the same time, many of my readers struggle with blogging consistently, so it's no surprise that my ears perked up when I saw a post by Cliff Ravenscraft, the Podcast Answer Man, that answered a question by a man named Robert Duff. Robert called in because he felt that Cliff had given some conflicting advice.
You see, in a previous podcast episode, Cliff told listeners that they should produce "can't live without content." That's a pretty tall order, because there is very little that people can't live without!
To add to the angst of trying to create content that people can't live without, previously Cliff has admonished his listeners about the importance of creating content consistently, and that instead of striving for perfectionism, you should do your best to just get your content out there.
Robert rightly questioned how you can do both, and Cliff gave what I felt was an excellent response. He stated that in the first 90 days of creating a new type of content to focus more on consistently creating content rather than trying to create perfect content.
During this 90-day period of time, as you focus on consistency, the content you create will improve and by the end of the 90-day period of time you'll be creating "can't live without" content." At that time, start promoting your content.
This was great news to me, a perfectionist, and to those writers who struggle with perfectionism.
I've heard it said that we become like the people we spend time with, and one of the biggest recent blessings in my life has been working for and with some truly talented content creators. One of the best lessons I recently learned from one of them was to put my imperfect content out there.
This friend of mine started a podcast. In his very first episode, he made a mistake, right at the beginning of the episode. If it had been me, I would have edited that mistake out of it, but he left it in there, for all to hear. Though the mistake wasn't intentional, leaving it in was.  He did this to model the importance of not allowing perfectionism to keep you from publishing your content.
Not only that, he found a clever way to incorporate that mistake into future podcast episodes, and this "mistake" is now a regular feature, and it makes me smile every time I hear it.
I don't know about you, but I want to develop that same type of confidence in my writing, so that I'm not afraid to let others see my mistakes. In fact can even embrace mistakes in my writing and allow them to make my content better and unique.
It's also important to note that my friend didn't allow a public mistake to stop him. He's recorded podcast episode after podcast episode, and each one is better than the one before.  In fact, he just recently passed the 90-day mark and people are coming to him for advice on podcasting.
This fits perfectly with the Cliff Ravenscraft's  advice. Yes, strive to create "can't live without" content, but don't be too hard on yourself at the beginning. Focus on writing consistently, and the quality of your writing will improve.
QUESTION

: Have you allowed perfectionism to keep you from blogging consistently? Are you willing to accept a 90-day challenge to write consistently, knowing that as you consistently produce content, your writing will improve?
 * Image credit: margolove (Creative Commons)
This article was written by Rebecca Livermore, who is a blogger and virtual assistant with a specialty in social media and content marketing. Rebecca makes her home in Denver, Colorado, with her husband of 27 years. She's the mother of 2 young adults, and mother-in-law to 1. Visit her blog at 
Professional Content Creation
 and follow her on 
Twitter
, 
Facebook
, and 
Pinterest
, or check out her free eCourse, 
5 Secrets to Developing the Blogging Habit
, if you need help blogging consistently.