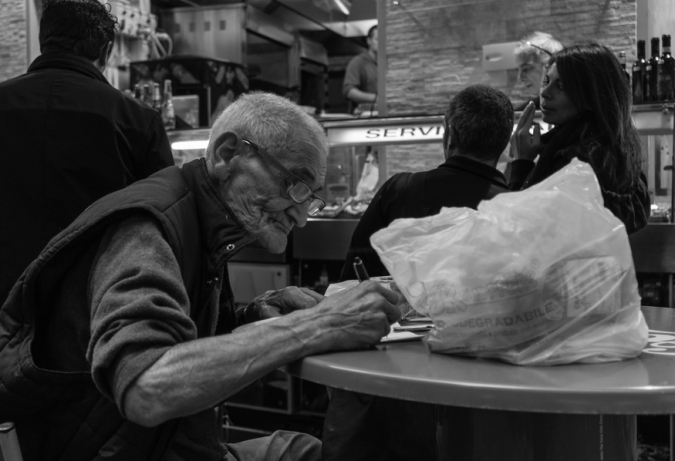 Three weeks ago, my husband and I were out looking at cars.
We walked into a dealers shop and a manager came out to meet us. After showing us around, he turned to me and asked,
"So what do you do?"
One and half years ago, my answer would have been sure and effortless: I run a clothing outlet, plan events and coach on the side.
Thanks to moving 8,000 miles across the globe, I was stumped.
My husband (bless his heart) read my expression and answered the manager, "She's a writer".
I found my voice and finished "…and life and relationship coach."
The manager laughed, "Oh, so you are one of those starving artists!"
I laughed aloud and corrected him, "Am certainly not starving!"
But on the inside, I hurt.
His remark, meant as a joke, found a soft spot.
The truth is I am not making money from the blog yet. Okay I made like 5 bucks from Ad sense. But beyond that and when it comes to writing, I am not counting dollars.
Sometimes, I do feel like a starving artist.
And I don't think am alone. I think many Christian writers feel the same way sometimes.
We often find it easier to encourage and correct ourselves in private, when these starving artist thoughts rise up in us.
But we struggle when someone else, or some off-hand circumstance bangs against us and questions the hope we believe in.
So two weeks ago, I sulked and brooded for a couple of hours.
Then the Spirit of God quietly reminded me that the reason I corrected the dealer was because I don't measure the value of what I do in monetary terms.
For me, it's about impact and changing lives.
I don't know about you and what you believe. I don't know what God has spoken to you about your journey as a Christian writer.
What I know is that there's purpose to this craft.
And that purpose will be tested in every possible way, and mostly when we least expect it.
The question is, what will come out of your mouth when pesky 'car dealers' (questioning circumstances) come calling? How will you respond to life's difficult moments?
John Maxwell says something powerful about impact. He says that success is about adding value.
"Every person can be successful if they do one thing. Wake up everyday and ask "who can I add value to today? "
As Christian writers, God has called us to add value.
When we add value, success often follows.
In the meantime, we must learn to thrive and grow in the in-between!
QUESTION: As a writer, have you ever dealt with "starving artist" kind of situations? How did you deal with it?
* Image credit: MarioMancuso (Creative Commons)